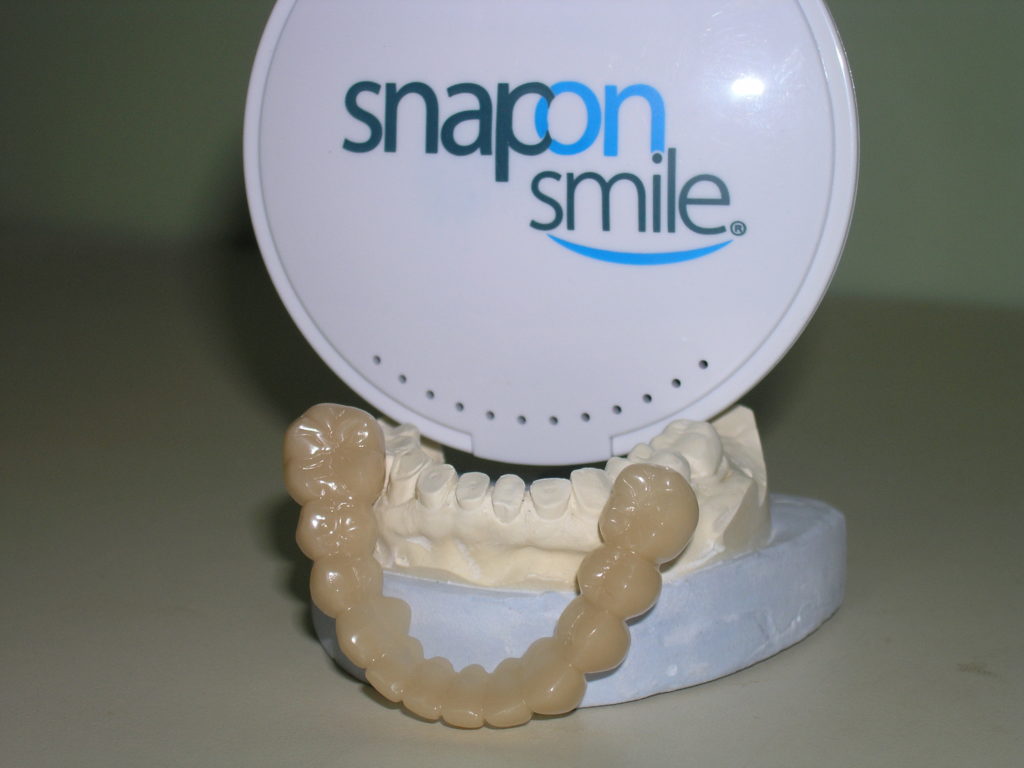 Snap on Smile is a cosmetic system which is aimed at giving you a beautiful smile in a quick, simple and painless way. It is a removable dental appliance having very thin tooth colored shells which fit over your teeth and hide cosmetic defects. These shells are made from dental resin, and they appear like your natural teeth. Since they are very thin, about 0.5 mm, they will not interfere with your daily oral functions like eating and speaking. You can consider Snap on Smile to be a very thin set of veneers or crowns attached together in the form of a removable denture of sort to give you a beautiful smile.
Benefits of Snap on Smile
Improves appearance of crooked and chipped teeth
Removes excessive gaps between adjacent teeth
Can often get your missing teeth replaced and smile restored if you are not a candidate for implants or bridges
Snap on Smile allows for a reversible smile makeover
Snap on Smile is comfortable, but does not need to be worn all the time
Painless tooth structure conservation, generally very little or no tooth prep is required
Reversible procedure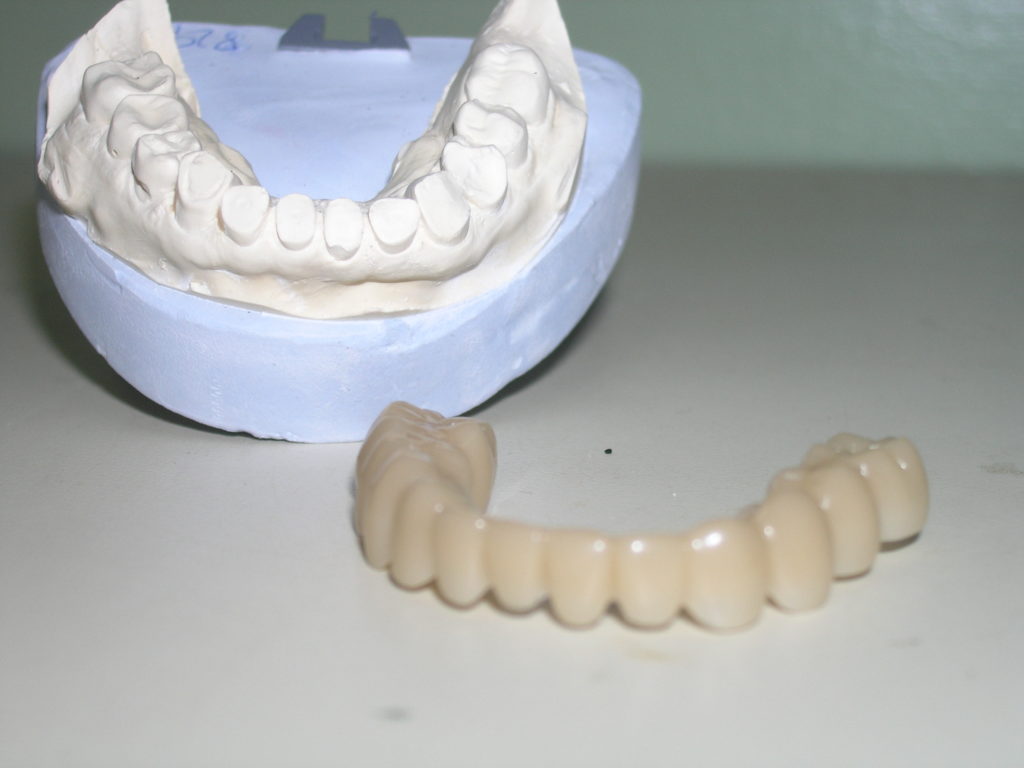 Procedure
Snap on Smile is a relatively simple procedure. First, we examine your teeth and overall dental health to determine if your are a candidate for this procedure. Next, impressions of your teeth are made and a registration is made with your teeth closed together. Your concerns along with desired tooth color or shade and shape are taken. Then, all materials are sent to the dental lab for fabrication. Within about three weeks, depending on individual prescription, your Snap Smile case is at our office ready to be fitted and delivered.
Preserving Snap on Smile Dental Appliances
Snap on Smile is a temporary solution for smile restoration at best. The appliance has a limited lifetime because of wear. However, you can prolong its life by doing the following:
Avoiding wearing at night while sleeping
Avoiding foods which leave stains. Though the resin used to make Snap on Smile resists stains, things like red wine and others can stain the appliance.
Avoiding sticky foods when wearing Snap on Smile
Taking care not to drop the Snap on Smile appliance
Cleaning the Snap on Smile appliance frequently