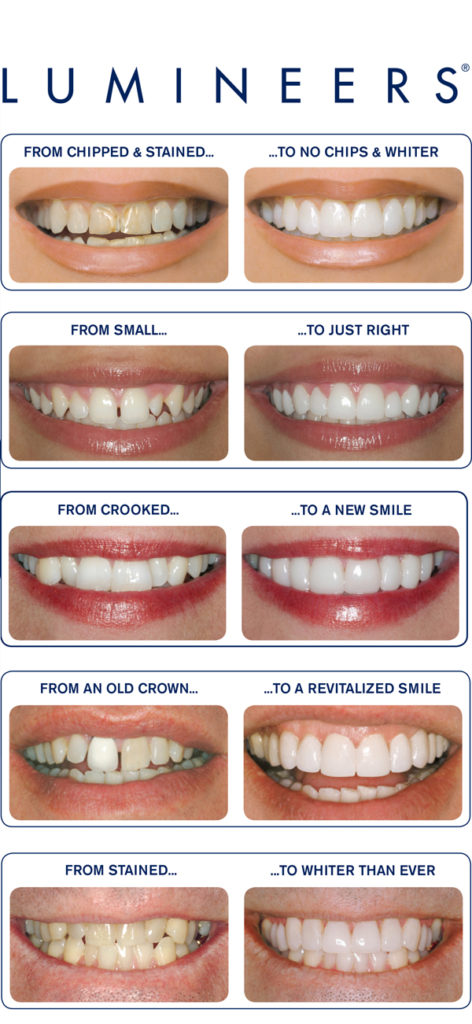 We offer several kinds of laboratory veneers, traditional porcelain, Lumineers, and zirconia.
Lumineers are ultra-thin real porcelain veneers. Very little tooth preparation, if any, is usually required; often no anesthetic is needed. Pretty exciting, isn't it?
Applied seamlessly over your existing teeth in as little as two visits.
Stop hiding your smile, Lumineers provide beauty with your natural smile.
---
Direct Resin Veneers
Direct resin veneers can be completed at one appointment and are less expensive than porcelain veneers.
Direct Resin Veneers – Before and After

Same Day Veneers – Before and After